What is A Muchness Band?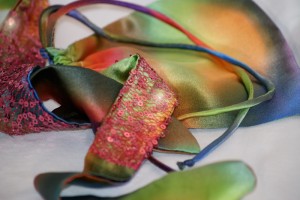 Made of pure silk and light reflecting sequins, Muchness Bands are multi-functional inspirational accessories designed to be a physical reminder of the light, joy & MuchnessMoments that surround you.
Wrap around your wrist, your ponytail, your bag strap… wherever you catch a glimpse of it and see the light and color reflecting into your world. It will offer you a gentle reminder of your beauty and strength.
Select from the meaningful band colors and choose an inspirational quote to be hand-printed inside. Pick a quote that you love that speaks to your soul.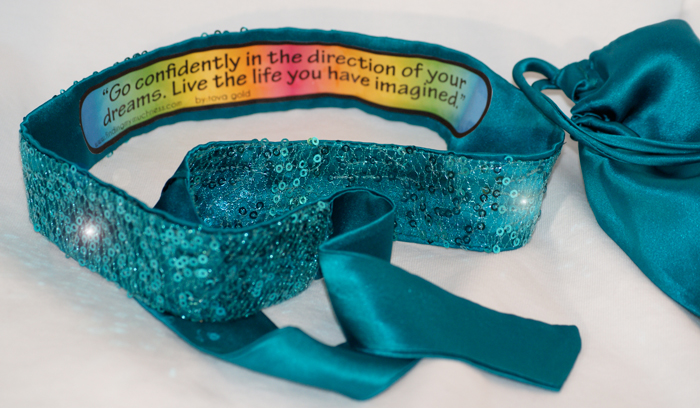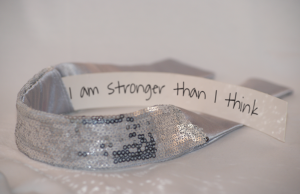 And there's something else. There are secret messages I hold close to my heart. Words that keep me motivated, focused, inspired.
Built into The Muchness Band is a secret pocket to keep a love note to yourself.
A note of strength. Of inspiration. Of remembrance of loved ones lost. To hold with you, close to your heart.
The Muchness band is a beautiful gift to offer someone that you know has gone through a rough time and is looking to re-find their strength. It is a gift to give yourself, when the day-to-day challenges of life make you feel out of touch with your Muchness.
The band comes in a beautiful gift box with a booklet of wish strips and an explanation of the Muchness sentiment printed on top.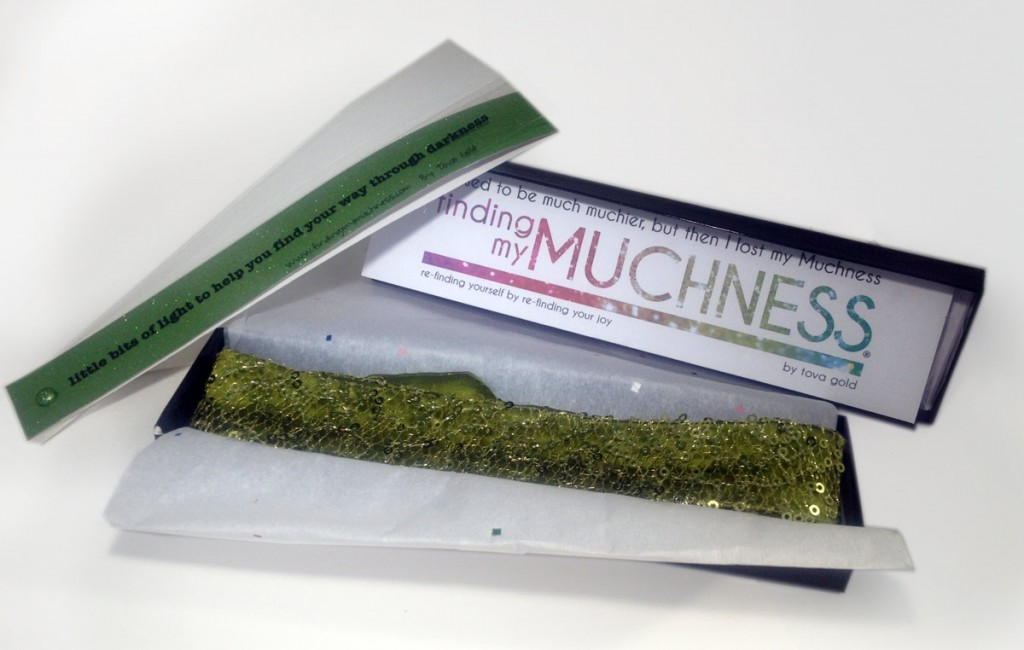 Add a matching silk drawstring storage bag at checkout if you wish.